ELBERT COUNTY FAIR BOARD SEEKS MEMBER AND TREASURER

ELBERT COUNTY FAIR BOARD SEEKS MEMBER AND TREASURER
ELBERT COUNTY FAIR BOARD SEEKS MEMBER AND TREASURER
The Elbert County Fair Board has a current open position on their board for the Treasurer and Food Vendor Coordinator. Applicants must be a resident of Elbert County, not currently serve on another Elbert County Board (either appointed or volunteer) and have knowledge of the Elbert County Fair. A strong applicant will also possess organization skills and familiarity with accounting as the role of Treasure requires maintaining accurate financial records, managing account receivables and payables, and working closely with the finance department of Elbert County Government. As a board member, monthly meeting attendance is required and presence during the week of the Elbert County Fair is necessary. The Food Vendor Coordinator works with the food vendors during the week of fair and presents their applications to the Fair Board as well as coordinating their location and check-in/check-out procedures.
Questions about the position or to submit a letter of interest and resume should be directed to Elbert County Fair Board President Tammi Schneider; 303-717-1244 or via email at tammischneider@msn.com. This position shall remain open until filled, in the case of multiple applicants the next available regularly scheduled meeting will be when application(s) are submitted to the board for approval.
- 2023 Highlands Cattle Show -
Saturday July 29th 10:00am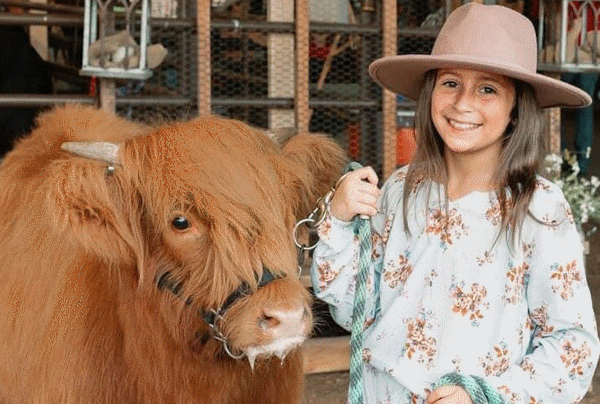 CLICK for schedule & entry form
---
Exciting news! Matt Stell will be our concert on Saturday, August 5th following the Bulls, Broncs and Buckaroos rodeo!
Best news! Matt Stell is a FREE concert brought to you by our awesome sponsors!

*Matt Stell is a free concert, no ticket required. However, there will be an occupancy limit at the fairgrounds. The Elbert County Fair Board reserves the right to limit the number of concert attendees per occupancy codes for safety if necessary.
---
---
Philosophers have wondered for years, "How many cowboys can dance on the head of a pin?"
Come to the fair and see for yourself...
---
---

---
---
The Elbert County Fair is excited to recognize CORE Electric Cooperative and Maverix Broadband as this years PREMIERE sponsors. Thank You to CORE, Maverix Broadband and all of our amazing sponsors...All events at the Elbert County Fair are FREE to the public. Come out for one or more days of fun; The Elbert County Fair offers FREE Admission, FREE Parking, FREE Concerts, FREE EVENTS and so much more! Thank you CORE Electric Cooperative and Maverix Broadband for partnering with the Elbert County Fair!
---
---
The Elbert County Fair welcomes Bijou Buckers and their Mini Bulls on Saturday, August 6th at 5:00 PM. Want to ride, text "ENTRIES" to 970-646-8275