Mercantile Vendors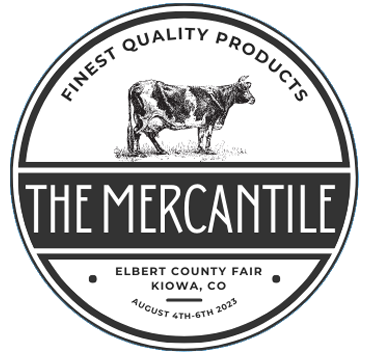 The Mercantile is a unique fair shopping experience featuring local and hand selected businesses that offer clothing, jewelry, handmade items, foods, & unique gift items. Our dedicated Exhibit hall showcases all of our booths and brings many fair goers to shop throughout the busy weekend!

**** There is now a waiting list for Mercantile Vendor spots. You are welcome to put in a request and we will contact you if openings occur.
PRICING
INDOOR BOOTH SPACE 10 x 10 $150.00
OUTDOOR NON-FOOD BOOTH 10 X 10 OR TRAILER $100.00

CHECK-IN
Check in will begin Thursday August 3rd at 1:00 pm until 6:00 pm in the exhibit building. You must be set and ready before opening on Friday August 4th at 9:00 am. Upon check-in, you will receive a vendor information packet that contains all information needed for the event. You will receive your approximate location for set up the week prior to Fair and your space will be labeled upon check-in.
"THE MERCANTILE" SCHEDULE / OPERATING HOURS
Vendor Check-in and Set-up
--- August 3th---1:00 pm – 6:00pm

Open to Public
--- August 4th---.9:00am – 8:00pm
--- August 5th--- 9:00am – 8:00pm
--- August 6th----.9:00am - 4:00pm

Vendor Check-out & Cleanup
--- August 6th---- 4:00pm - 7:00pm.


CHECK-OUT
Check out will be on August 6th starting at 4pm. Please do not break down before this. You will need to check out with vendor coordinator before departing. All trash should be disposed of in and around your space. You must be cleaned and checked-out completely by 7 pm August 6th.


ADDITIONAL INFORMATION:
Elbert County Fair reserves the right to refuse service to any vendor
Requests for a specific space can be made on your application however, vendor location will be determined by Vendor Coordinator
Elbert County Fair reserves the right to limit vendors who sell similar items and select vendors that fit the criteria for the event
Vendors are required to be open and present during all days and ours of "The Mercantile"
Chairs and tables available upon request on application
Electricity available upon request on application
No tents allowed inside exhibit hall, shell okay
PLEASE NOTE: THE FAIRGROUNDS is open and BUSY on Thursday of check-in; we ask you to exercise extreme caution during your check-in/unloading process. THURSDAY, once unloaded, your vehicle will not be allowed to be parked near the Exhibit building. PARKING IS STRICTLY ENFORCED Thursday through Sunday. VENDOR PARKING IS IN THE GENERAL PARKING AREA, NO EXCEPTIONS! DAILY UNLOADING OF INVENTORY IS ALLOWED BEFORE THE VENDOR HALL OPENS TO THE PUBLIC, BUT VEHICLES MUST THEN BE RELOCATED TO GENERAL PARKING.
---
All vendors must have a current Kiowa business license. Click button above for the Kiowa license application. You may return the application directly to the Town of Kiowa along with a check made payable to: Town of Kiowa.
You may also complete this form and payment online at: www.townofkiowa-co.gov


CANCELLATIONS:
No refunds will be given if cancelling on or after July 1st, 2023
Cancellation/Vendor No Show Elbert County is not responsible for any consequences, monetary or otherwise, due to cancellation by vendor. Refunds will NOT be given for cancellations requested after July 1, 2023. If a vendor cancels prior to July 1, 2023, a full refund will be granted. If the vendor cancels after July 1, 2023 or fails to attend the Fair, no refund will be given.